LOUNGE MANAGER
147986
Customer Experience
Nadi
,
Western
May 9, 2019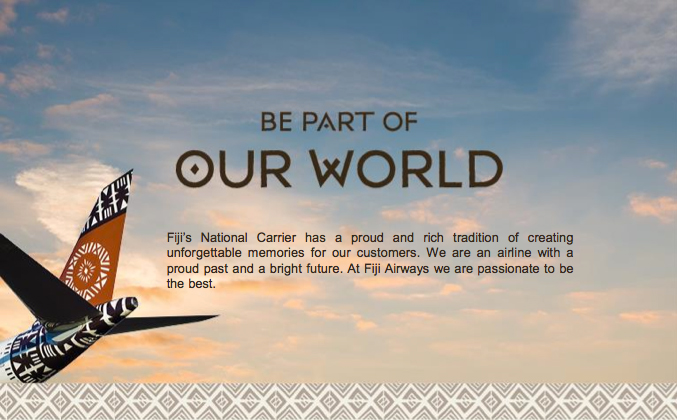 LOUNGE MANAGER
The Lounge Manager will be responsible for providing operational leadership to ensure that Fiji Airways Premier Lounge continually delivers added value through innovation and proactiveness. The Manager embodies and delivers Fiji Airways service commitments and continually exceeds the Net Promoter Score trend for the Premier Lounge at all times. This position will report to the General Manager Customer Experience.
KEY RESPONSIBILITIES
Manages the smooth day to day running of the lounge, ensuring that a 5 star service is delivered to all guests.

Leads, motivates, and develops the team to maximise efficiency in customer service.

Develops effective resource planning solutions to meet changing demands of the business.

Fosters positive working relationships with FJ Airports team to ensure effective team dynamics and resource efficiencies as well as consistency for customer.

Delivers service excellence and quality through understanding the Fiji Airways values to provide an unrivalled experience at the Premier Lounge.

Delivers expected revenue targets and formulates means to incrementally increase revenue year over year.

Implement strategies for delivering creativity in the food and beverage offering within the allocated budget that support achievement of the lounge goals. Ensure that all health and Safety and Food and safety guidelines are adhered to.

Coordinate business license renewal annually.

Manages the food and beverage service provided in the lounge, coaches' employees on effective service techniques.

Ensures consistent quality food and beverage together with customer service.

Prepares proposals and provides solutions and recommendations to continually improve operations.

Analyses Premier Lounge business performance by monitoring expenditures and investigating significant variances.

Reviews customer feedback for the service provided.

Reviews and implements plans to address any concerns by Premier Lounge guests.

Champions service leadership and incorporates UYS principles to motivate and inspire team to achieve desired levels of service.

Undertakes any project or study/research as directed by GM Customer Experience.
QUALIFICATIONS & EXPERIENCE
Have a Degree in Business Studies, Tourism or Communication;

Have had 5 years hospitality operations experience in previous customer facing role;

Have 3 years' experience in customer service, marketing or service industry with focus on product or project management would be an added advantage;

A well-developed understanding of UYS superior customer service principles.
We require applicants to have the right to work in Fiji.