SENIOR MANAGER INTERNAL AUDIT
146815
Executive Office
Nadi
,
Western
January 10, 2019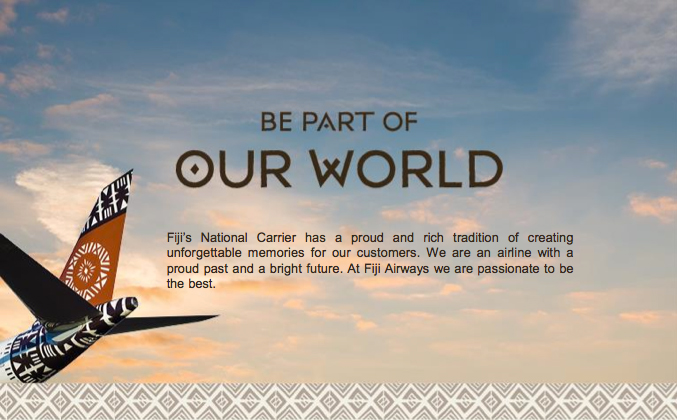 SENIOR MANAGER INTERNAL AUDIT
The Senior Manager Internal Audit is responsible for preparing and implementing a risk-based audit plan to assess, report on, and make suggestions for improving the company's key operational and finance activities and internal controls. The position is also responsible for providing strategic and technical leadership to the independent internal audit function, and for providing advice on the company's operations control environment and risk management practices to the Audit Committee and management.This position will report directly to the Managing Director/ CEO.
Develops and applies a risk-based approach to the review of the systems, processes and controls of Fiji Airways through the development of an annual internal audit plan.

Develops the scope for the internal audit projects included in the annual internal audit plan and ensures that the scope is targeted and specific, to perform an independent and objective assessment of internal controls, systems and processes:

Reports the internal audit findings, recommendations and including management responses and proposed action plans to the MDCEO and Audit Committee.

Escalates and highlights critical/urgent issues to the MDCEO and Audit Committee on a timely basis, and advises of corrective measures accordingly.

Manages the outsourced Internal Audit partner, review and determine if the cycles identified in the audit plan are still relevant for that period, and proposes changes (if necessary).

Reviews and ensures effective audit scoping.

Manages timely delivery of reports including facilitating discussions on the findings and recommendations with executive management.

Determines the need for further scoping/reviews resulting from the reports.

Responsible for appropriate follow-up on engagement findings and recommendations as per agreed upon action plans. All significant findings will remain open issues until resolved and closed.

Obtains regular status updates on corrective management action plans and provides a status report to the MDCEO and Audit Committee.
QUALIFICATIONS & EXPERIENCE
Have a degree in Accounting, Finance, or other Business related field;

Member of the Institute of Internal Auditors, or a fully qualified Chartered or Certified Accountant;

Certification in internal audit (Certified Internal Auditor) would be an added advantage.

Have had at least 5 years' experience in internal auditing;

Have 3 years' experience in the management of an internal audit department and staff;

Extensive understanding of principals of good corporate governance, risk management, business and operational risks, controls and policies & procedures;

Experience in conducting special reviews and investigations;

Ability to work independently and in a team environment with strong interpersonal and collaboration skills.

Exhibits the highest level of professional objectivity and work ethics, and is not unduly influenced by their own interests or by others in forming judgments.
We require applicants to have the right to work in Fiji.